FAKE SIDE

A Facebook post shared more than 25,000 times says face masks should only be worn by medical professionals or people who have become ill during the coronavirus pandemic. This is misleading; the World Health Organization guidance cited in the post is out of date, and US health authorities have long recommended that the general public wear masks.

"Masks should only be used by healthcare workers, caretakers or by people who are sick with symptoms like fever and cough," says an undated image in a June 11, 2020 post from a Facebook user in Florida. Screenshot of a Facebook post taken on June 17, 2020, Florida,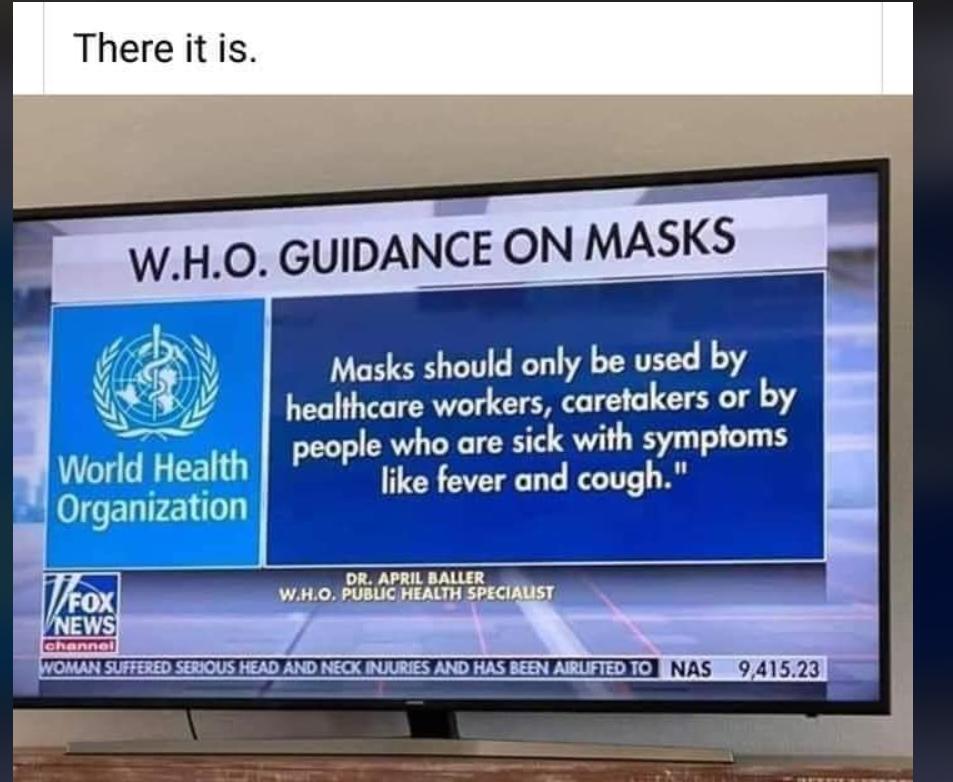 Texas and Arizona have in the past week reported record-high daily numbers of novel coronavirus infections and are among 21 US states where cases are on the rise. The numbers come after all 50 states reduced measures such as stay at home orders and business closures imposed earlier in the crisis, and as the White House pushes to revive the nation's stalled economy.

The wearing of face masks — a measure aimed at curbing the spread of COVID-19, the disease caused by the virus — has been the subject of changing guidance from the WHO since the outbreak began in Wuhan, China, last December.

The image in the post attributes the comments on mask-wearing to Dr. April Baller, an infection prevention and control expert at the WHO. Her statement was reported in a Fox News article published on May 28, two months after she made it. The article includes a video of her remarks.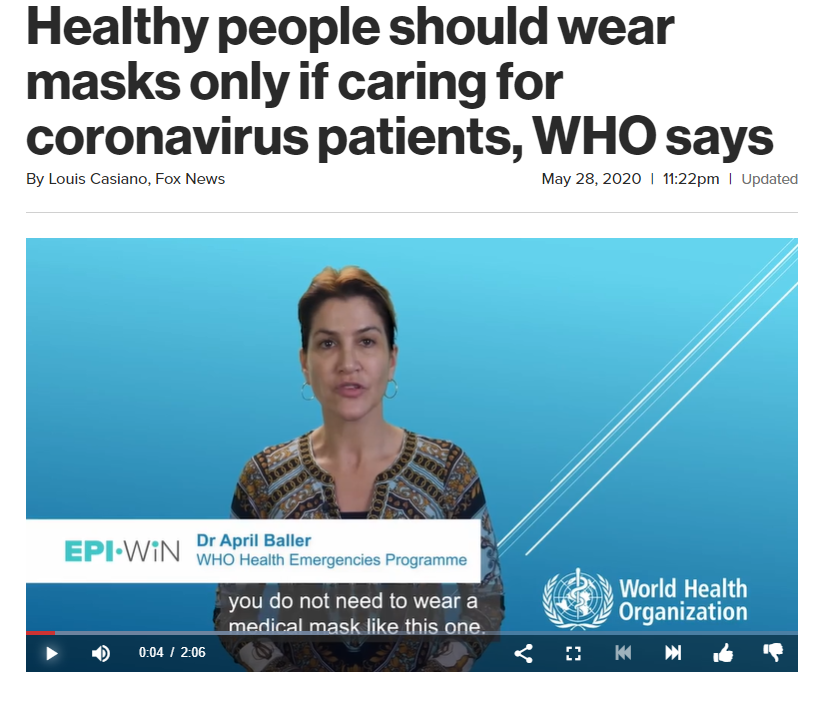 The screenshot was taken on June 17, 2020, shows a video included in Fox News article

Dozens more Facebook users shared the same image quoting Baller.

TRUE SIDE

However, Baller spoke again on June 5, almost a week before the post, giving radically different advice on how the public should use masks or fabric face coverings in areas where the virus is widespread and physical distancing is difficult.

Baller said: "Now, really, the consensus coming out is that when people are in the public with these masks… they provide some sort of control. What they do is they prevent (a) person who may actually have the disease from transmitting it to somebody else."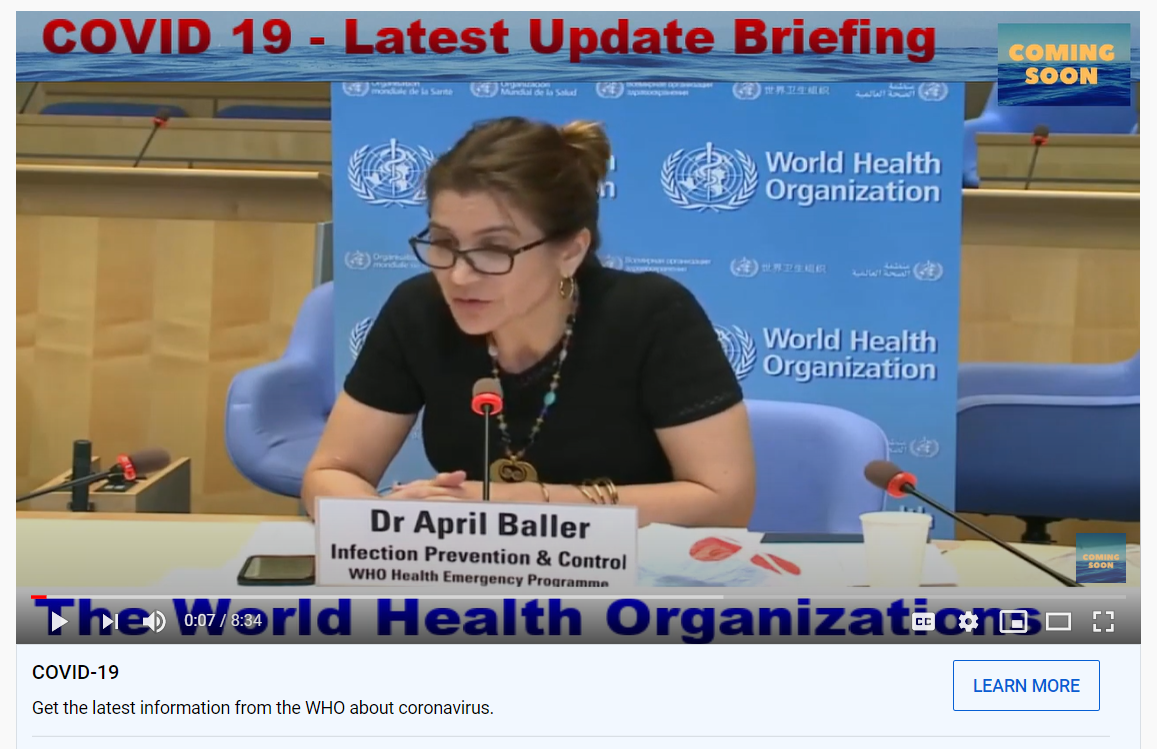 Screenshot taken on June 17, 2002, shows a video where Dr. April Baller announced new WHO guidance on face masks

Dr. Maria Van Kerkhove, the WHO's technical lead on COVID-19, said at the same press conference that the change in guidance followed the research and was meant "to encourage decision-makers to make the recommendation to wear a face covering and a fabric mask."

In the United States, the relevant health organization that makes such recommendations is the Centers for Disease Control and Prevention (CDC). It has long recommended the wearing of face coverings as a means to slow the spread of COVID-19.

Stay Informed!
Credit: AFP